What You Can Learn from Them. Who's sleeping, who's not?
By Sarah Klein, (Health magazine) and other sources
Celebrities lead fabulous lives—jetting across the country on a whim, partying at late-night hot spots—so it's no surprise that sleep may not always be a number-one priority. When prescription sleep medication was implicated in Heath Ledger's tragic death in January 2008, it raised the question of whether other members of the glitterati were spending their nights tossing and turning. We've compiled a list of famous men and women, past and present, who have spoken out about or become known for their unique sleep issues. Here, see who gets too much and not enough—and what you can learn from each of them. 
Leonardo Da Vinci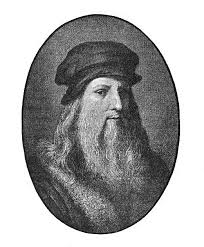 The Renaissance man reputedly slept almost exclusively in power naps: 15-minute siestas every four hours, equaling a shockingly low total of 1.5 hours a day. While we can't be sure he actually slept this way, research proves it could be possible. Claudio Stampi, a sleep researcher, found that the catnap sleep schedule is possible to follow, but not for long. Da Vinci most likely could not have slept this way for more than two months, or he would not have been the scientist, mathematician, and artist we know him as today.      
Renee Zellweger 
A s a result of her busy schedule, Zellweger, of "Bridget Jones" and "Chicago" fame, doesn't always have time to sleep. "Your body doesn't quite register…that it's time to sleep," she told W magazine in 2005, recalling a 10-day, 10-country promotional tour for "Bridget Jones: The Edge of Reason." "But you don't fight it, and you don't ask questions after a while. You just kind of let it happen to you." Overworked people, celebrities or not, can have trouble winding down before bedtime and might lie awake worrying about their commitments the next day. Experts suggest a relaxing bedtime routine, starting an hour or two before lights-out time, to help your body transition into sleep.       
James Mercer
At least one source described the lead singer of indie-rock group the Shins as having "crippling insomnia" around the time of the January 2007 release of the album "Wincing the Night Away." Mercer told MTV that he does struggle with some insomnia, but it's not anything he would call "crippling": "It's something I wrestle with once in a while if I've got a stressful situation or something to deal with," he said, adding that the album's "nocturnal vibe" was inspired by his wandering through his neighborhood late at night.
Jennifer Lopez
Some stars make it a priority to get enough sleep. Actress-turned-singer (and recent triathlete!) Jennifer Lopez swears by eight hours a night as her number-one beauty secret. "Sleep is my weapon," she once said. "I try to get eight hours a night. I think what works best is sleep, water—and a good [skin] cleanser." 
 Jimmy Kimmel
Late-night host Jimmy Kimmel told The New York Times Magazine that he suffers from narcolepsy. He said the disorder has caused him to fall asleep in his car or drift off during afternoon writers' meetings—"not the best way to make people feel good about their material," he joked. In 2003, he told Esquire that he wasn't diagnosed until adulthood and that the disorder feels like "somebody's gently sitting on your brain."
Justin Chambers
In January 2008, Grey's Anatomy star Chambers checked into the UCLA Medical Center's psychiatric ward to get help for his long-time sleeping problem. "It's a biological sleep disorder," he told People magazine. "Your mind keeps racing, and your body is tired. It wants to go to sleep, but it can't." The father of five says he checked into UCLA after two months of sleeping no more than an hour a week.               
Mariah Carey
 Singer Carey takes sleeping to a new extreme. "I've got to sleep 15 hours to sing the way I want to," she told Interview magazine in 2007. Most adults only need seven to nine hours a night. Sleeping for half the day would likely strike most doctors as strange. So would Carey's humidifier habit: "Literally, I'll have 20 humidifiers around my bed," she told V magazine. "Basically, it's like sleeping in a steam room." While the machines can help to moisten dry air and soothe sore throats, usually one will do.
Keith Olbermann
MSNBC's "Countdown" host suffers from restless legs syndrome, according to a 2008 profile in The New Yorker. He told the magazine that his RLS keeps him from sleeping at night because of an intense urge to get out of bed and move around. He takes medication that helps him get some shut-eye. On at least one occasion, he's even taken to answering e-mails on his BlackBerry while waiting for the meds to kick in—a tactic that most doctors wouldn't recommend. 
 Louise Bourgeois
French artist Bourgeois has been an insomniac since 1939, according to The Guardian. Instead of suffering through long, sleepless nights, however, she uses the extra time to get work done. She created the aptly named The Insomnia Drawings by recording all the thoughts and images that came to her mind during a particular bout with the disorder in the mid-90s.           
Brooke Burke
Not all celebs are up at night because of sleeping disorders. Like many new moms, Burke, of "Dancing With the Stars," is up all night with her young children. "I am getting desperate for sleep," she wrote on her blog in September 2008. "I'm thinking about a sleep nurse to train [them] to sleep through the night." Getting enough sleep during pregnancy and as a new mom can help women combat fatigue, fight off illnesses, and become less likely to develop postpartum depression, so it's important to ask for help from family and friends.
Natalie Pinkham
Pinkham is causing late-night buzz across the pond—but it's not because of her television career. The British sportscaster and "Dancing on Ice" competitor is a sleepwalker. She told the Daily Mail newspaper that she has been wandering out of bed and performing strange acts in her sleep for as long as she can remember; once she was found in a hotel lobby, using her hairbrush as a microphone and conducting an imaginary interview. Pinkham also suffers from other parasomnias, including severe nightmares and night terrors, and faces anxiety when going to sleep at night. Since therapy hasn't worked and she doesn't want to turn to medication, when she stays in a hotel Pinkham now barricades her door with an intricate obstacle course so she can't escape. 
Brad Pitt
Pitt has more mouths to feed and extra diapers to change, now that the Jolie-Pitt clan is six-children strong. But the kids have also been keeping him up nights, he told reporters at the 2008 Toronto Film Festival. "Everyone is healthy. No sleep though," Pitt said. "Sleep is something you long for, but it's all right. We'll get it." 
AnnaLynne McCord: 
Another thing that I always tell people even though I don't listen to my own advice, get some sleep. Sleep is incredibly important for clear skin. I don't get enough of it, and the times that I have enough, I defiantly had a healthier glow.
…is learning that you are the only one to decide when you will sleep and eat and shower and stuff. So far this year, I've been…habits. My grades are still fine, but I think I ought to fix my sleep and study habits soon or else my grades might take a nosedive…